Our Appliance Installation Services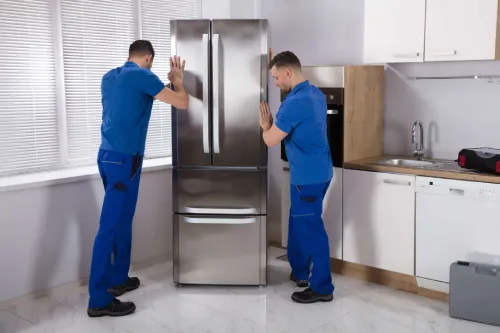 Fridge Installation
At Profixx, we are aware of how crucial professional fridge installation is to maintaining its best performance and energy efficiency. Our team of experts is dedicated to making certain that your refrigerator is painstakingly balanced, flawlessly linked to the power supply, and exactly set up in accordance with the manufacturer's requirements. In addition to managing water line connections, installing ice makers skillfully, and carrying out any necessary adjustments, we also offer a comprehensive service. Our focus on the little things makes your fridge installation a flawless procedure that ensures enduring efficiency and ease.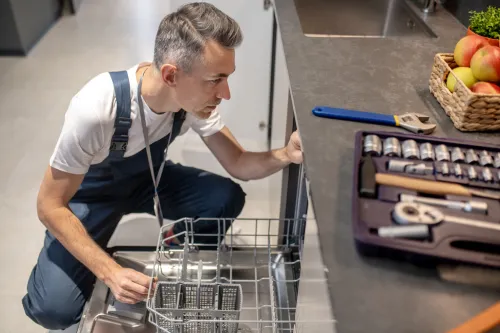 Dishwashers Installation
The effective and correct installation of a dishwasher is a complicated process that involves complex electrical and water connections. Our skilled installers are experts in safely installing dishwashers, carefully tightening every connection to guarantee a setup that is leak-free and watertight. Additionally, thorough testing processes are meticulously carried out to confirm the flawless and seamless operation of your just installed dishwasher. Our top priority is giving you peace of mind, and we do this by providing a simple installation process.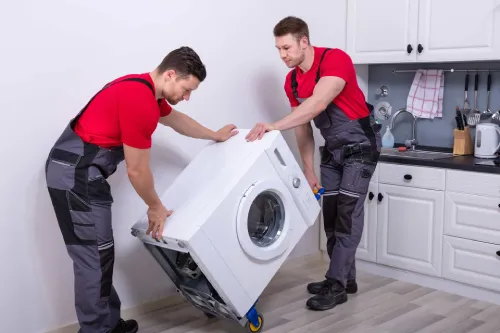 Washers Installation
A washer must be installed perfectly to prevent problems like uneven loads, annoying vibrations, and the possibility of water damage. Our team of experts specializes at perfectly leveling your washer, skillfully attaching water supply lines, and tuning balance to perfection, resulting in an operational experience that is seamless, smooth, and operates at its peak efficiency. Our installation knowledge is centered on ensuring your satisfaction and the top functionality of your appliance.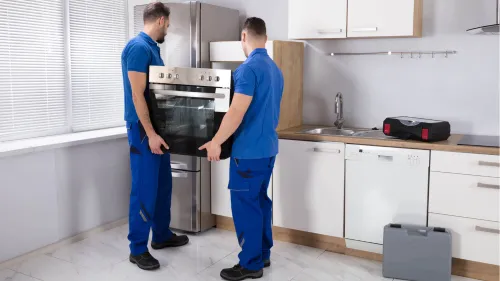 Ovens and Stoves Installation
To ensure both safety and top performance, painstaking precision is required when installing ovens and stoves. Our skilled technicians are experts in the careful installation of electric ovens and stoves, doing in-depth evaluations to guarantee appropriate ventilation and dependable ignition. Our top goals are your comfort and the smooth operation of your kitchen equipment, and we uphold these standards through our skillful installation.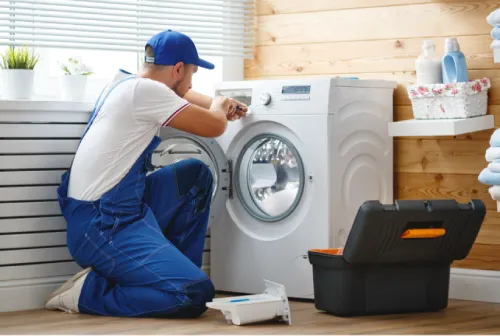 Dryers Installation
Our knowledgeable crew efficiently installs dryers, whether they are gas or electric, with the utmost care. We take crucial procedures to ensure effective and secure functioning, including carefully leveling the dryer and seamlessly attaching it to the exhaust vent. Your safety and the proper operation of your dryer are of the utmost importance, and our installation know-how ensures your happiness in both areas.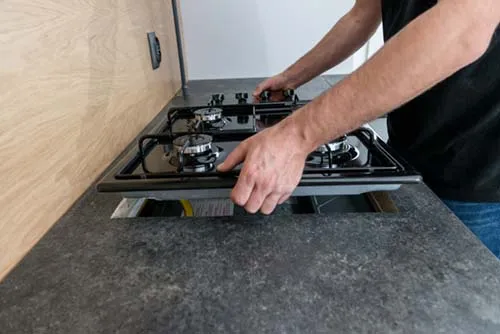 Cooktops Installation
To ensure accurate alignment and reliable connections, the installation of a cooktop necessitates painstaking attention to detail. No compromises are allowed as our skilled specialists install your stove properly. We provide an installation that ensures your happiness and the best performance of your cooktop with a particular attention on attaining flawless levelness and seamless functionality.
Freezers Installation
The procedure of installing a freezer necessitates careful consideration of temperature control and suitable ventilation. With no room for error, our committed specialists are experts in installing your freezer precisely in accordance with the manufacturer's specifications. We assure the formation of ideal freezing conditions that preserve the longevity of your kept products by attentively following these recommendations. Our main goals are your satisfaction and the flawless operation of your freezer, and both may be attained thanks to our installation know-how.
Appliance installations in London, Ontario are no longer a concern. Our skilled professionals at Profixx guarantee faultless installations backed by years of experience. Take advantage of our all-inclusive installation solutions for a hassle-free experience. We respect your time and promise prompt and precise installations. Every installation is unique, ensuring that your appliances fit together seamlessly.
FAQs