GET $25 OFF FOR BOOKING ONLINE
Whirlpool Appliance Repair Service
Your Local Appliance Repair Company
Our Advantages
Our knowledgeable staff has a focus on Whirlpool appliances, assuring precise diagnosis and workable solutions.
In order to return appliances to their pre-damage performance and durability, we use genuine Whirlpool parts.
Enjoy quick, on-time repairs that cause the least amount of inconvenience to your schedule.
A warranty is provided for our repairs, demonstrating our dedication to excellence.
Our customer-centric strategy is driven by clear communication and your approval.
Warranty on Parts & Labour
100% Customer Satisfaction
Our Range of Services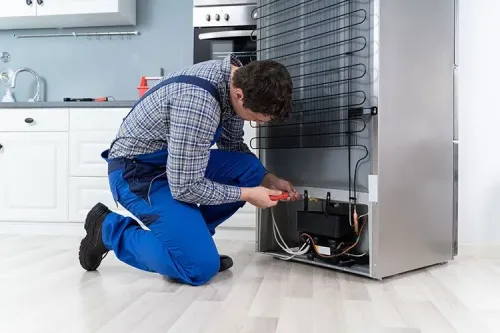 Whirlpool Refrigerator Repair
Do you have a problem with a refrigerator that won't cool correctly or is producing odd noises? Our knowledgeable experts have in-depth understanding of water dispensers, compressors, and cooling systems. We painstakingly locate problems and fix them, keeping your food fresh and making sure your refrigerator runs without a hitch.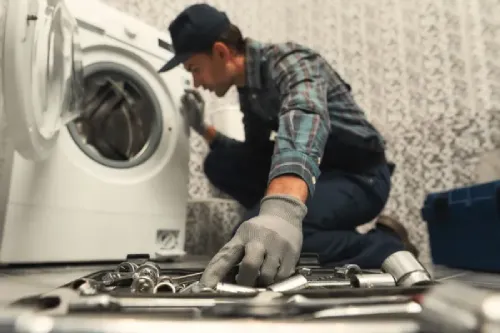 Whirlpool Washer and Dryer Repair
Your Whirlpool washer is leaking or not spinning well. Is the heating in your dryer insufficient? Our specialists expertly identify a variety of washer and dryer problems, from motor overhauls to belt replacements, enabling you to resume uninterrupted laundry services.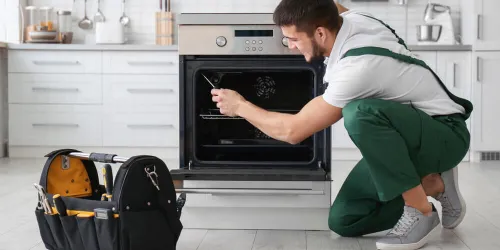 Whirlpool Oven and Range Repair
Having trouble with an oven that doesn't heat up properly or range burners that won't stay lit? Our professionals are adept at fixing a variety of issues with ovens, such as replacing elements and repairing igniters. We're dedicated to making sure your culinary endeavors are flawless and hassle-free.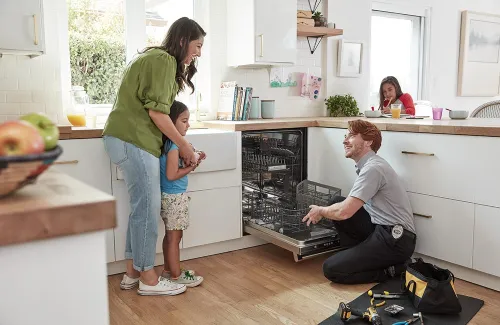 Whirlpool Dishwasher Repair
Is your Whirlpool dishwasher producing odd noises or not cleaning dishes to perfection? Your cooking equipment will stay in great condition thanks to our skilled technicians, who are experienced in fixing issues with water pumps, spray arms, and electronic controllers.
Process
Contact Us

When you experience problems with your Whirlpool appliance, whether it's a refrigerator, washer, oven, dishwasher the first thing to do is to get in touch with us. You can get in touch with us via phone or through our online contact form. Please provide us specifics about the issue you're having during this initial communication. Our customer service representatives will compile the necessary data and arrange a convenient time for our technicians to visit your site.

Diagnosis and Estimate

Our knowledgeable specialists will show up at your location on the appointed day with everything they need to assess and identify the problem with your Whirlpool appliance. They bring their knowledge and experience to the table and thoroughly examine the appliance to determine the main source of the issue. With the aid of this comprehensive examination, we are able to accurately diagnose you. Our professionals will diagnose the problem and provide you with a thorough estimate of the anticipated repair costs. We value openness, so we make sure you are aware of the costs associated with repairing your equipment.

Expert Repair

Our personnel will start the repair after getting your approval of the projected charges. They'll use genuine Whirlpool components made specifically for your appliance type. The skill of our professionals is put to use as they meticulously carry out the required repairs, treating the stated problem with accuracy and attention to detail. Our goal is to return your appliance to its ideal performance and dependability by using genuine parts and utilizing their professional knowledge.

Quality Check

After the repairs are finished, we move on to the quality control phase. We rigorously test the appliance after repair. During this testing phase, it is ensured that all parts work properly and that the problem has been effectively fixed. Your appliance will be flawlessly restored and ready to serve you thanks to our comprehensive quality check.

Customer Approval

Our service focus is centered on ensuring your satisfaction. Our professionals will show you the repaired appliance before completing the repair process. They will detail the work done and provide evidence that the problem has been fixed. To make sure you're happy with the outcomes, we ask for your permission. We put a high priority on your pleasure, and we're available to answer any queries or problems you may have before the service is completed.
FAQs