Types of Freezer that We Repair
As London's leading appliance repair company, we possess unmatched expertise in servicing and repairing a diverse range of freezer types, including: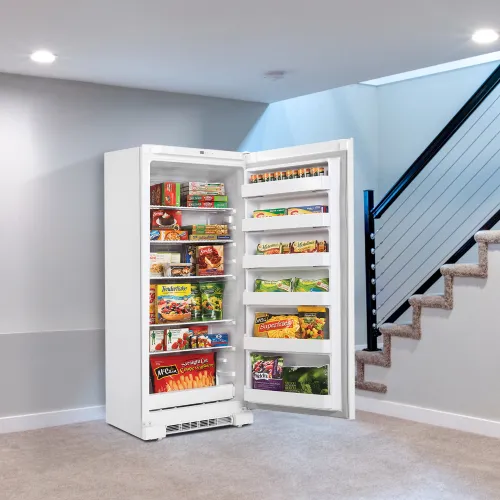 Upright Freezers
Upright freezers have a vertical design and resemble a standard refrigerators. They offer convenient shelving and organization options, making it easy to access and store frozen items. Our technicians are experienced in diagnosing and repairing common issues such as temperature inconsistencies, defrosting problems, faulty door seals, and compressor malfunctions.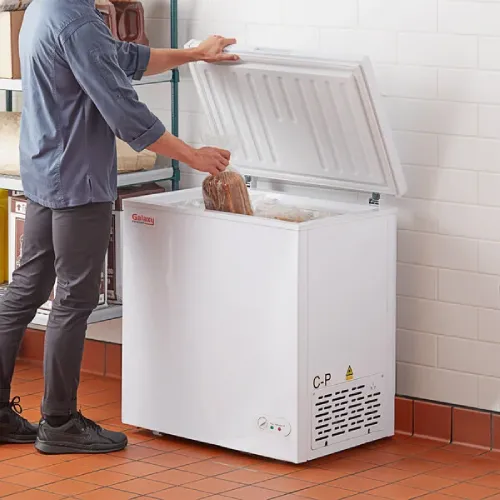 Chest Freezers
Chest freezers have a horizontal design with a deep storage compartment. They provide ample space for bulk storage and are commonly used in basements or garages. Our skilled professionals have expertise in addressing specific problems associated with chest freezers, including inadequate cooling, excess frost buildup, and temperature control malfunctions.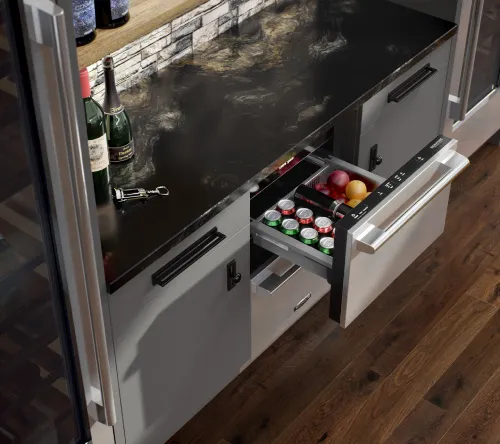 Drawer Freezers
Drawer freezers are becoming increasingly popular due to their sleek design and ease of use. These freezers feature multiple drawers that slide out, allowing for efficient organization and easy access to frozen foods. Our technicians are well-versed in troubleshooting and repairing common issues with drawer freezers, such as temperature fluctuations, faulty drawer mechanisms, and electronic control problems.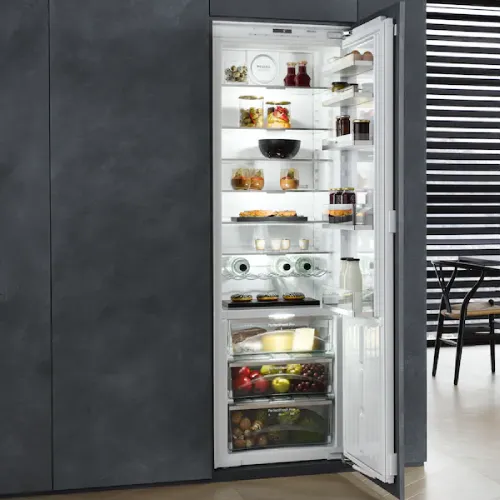 Built-in Freezers
Built-in freezers are designed to be seamlessly integrated into kitchen cabinetry, providing a cohesive and streamlined look. These freezers often come in various configurations, including side-by-side, over-under, or column-style units. Our experienced team has the knowledge and expertise to handle repairs for built-in freezers, addressing issues such as cooling problems, malfunctioning ice makers, and door alignment.
No matter the type of freezer you have, our skilled technicians are dedicated to delivering top-quality repairs with precision.
Common Freezer Problems We Repair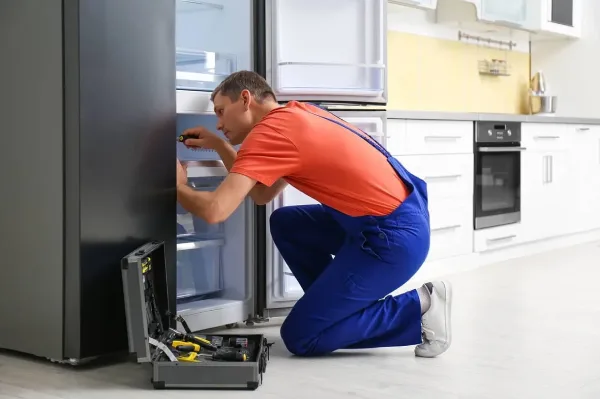 Temperature Fluctuations

If your freezer is experiencing inconsistent temperatures, such as being too cold or not cold enough, our technicians can diagnose and resolve the issue. This may involve examining and repairing faulty temperature controls, defrost timers, or thermostat malfunctions.

Freezer Not Cooling/Freezing Properly

If your freezer is not cooling or freezing as it should, it can compromise the quality and safety of your frozen food. Our experts can identify and address common causes such as compressor problems, refrigerant leaks, evaporator fan failures, or clogged condenser coils.

Excessive Frost or Ice Accumulation

Excess frost or ice buildup inside the freezer can restrict airflow and lead to reduced cooling efficiency. Our technicians can inspect and repair defrost systems, including defrost heaters, thermostats, and timers, to ensure proper defrosting and prevent excessive ice formation.

Strange Noises or Vibrations

Unusual noises or vibrations coming from your freezer can be indicators of underlying issues. Our skilled professionals can identify and repair components causing these disturbances, such as faulty fan motors, worn-out bearings, or damaged condenser fans.

Door Seal/Gasket Issues

A damaged or faulty door seal/gasket can result in air leakage, causing temperature fluctuations and energy wastage. Our technicians can replace worn-out or torn door seals/gaskets, ensuring a proper seal to maintain consistent temperatures and optimal energy efficiency.

Freezer Not Running or Turning On

If your freezer fails to start or does not run at all, it can be due to electrical issues, malfunctioning controls, or compressor problems. Our experts can diagnose the problem and provide efficient repairs to get your freezer up and running again.

Faulty Control Panel or Display

If your freezer's control panel or display is malfunctioning, it can affect temperature settings and overall functionality. Our technicians have the expertise to troubleshoot and repair control panel issues, including faulty buttons, unresponsive displays, or electronic control board failures.
Contact Us Today
When your freezer needs repair, trust the experts at Profixx Appliance Repair to deliver reliable and efficient solutions. Contact us today to schedule an appointment with our skilled technicians and experience the unparalleled service that sets us apart as London's premier appliance repair company. Let us restore the functionality of your freezer and bring peace of mind back to your home.
FAQs
Do you offer any warranty or guarantee on your freezer repair services?

Yes, we stand behind the quality of our work. We offer a warranty on both parts and labor for the repairs we perform. This warranty ensures that if any issues arise after the repair, we will take care of it at no additional cost, giving you peace of mind and confidence in our service.

What payment methods do you accept for freezer repairs?

We accept various payment methods to provide convenience to our customers. We accept major credit cards, debit cards, and cash payments. Our technicians will provide you with an invoice detailing the cost breakdown, and you can choose the payment method that works best for you.

Can I attempt to repair my freezer myself instead of calling a professional?

While it may be tempting to attempt a DIY repair, it's often best to leave freezer repairs to the professionals. Freezers are complex appliances with delicate components, and attempting repairs without proper knowledge and tools can lead to further damage or even personal injury. Our technicians have the expertise and experience to diagnose and fix issues safely and effectively.

How long do freezer repairs typically take?

The duration of freezer repairs can vary depending on the specific problem and the availability of parts if replacement is required. In many cases, our technicians can complete repairs within a single visit. However, more complex issues or the need to order specialized parts may extend the repair time. Our team will provide you with an estimated timeline based on your specific situation.

Are there any preventive maintenance tips to keep my freezer in good condition?

Absolutely! Regular maintenance can help prolong the life of your freezer and prevent potential issues. Some maintenance tips include cleaning the interior and exterior regularly, checking and cleaning the condenser coils, ensuring proper ventilation around the freezer, and avoiding overloading the freezer with items that restrict airflow. Our technicians can provide additional guidance on preventive maintenance during the repair visit.