Why Choose Us?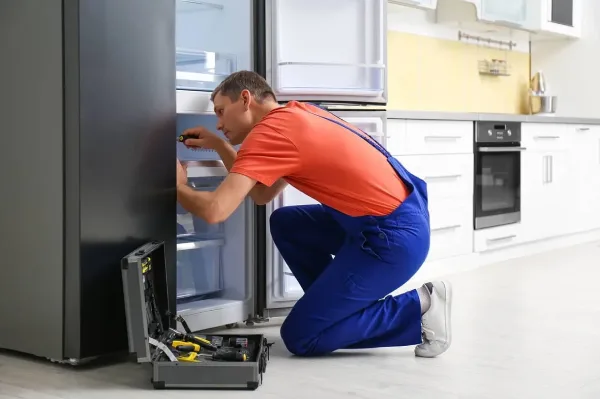 Unmatched Expertise

Our specialists are experts in appliance care as well as appliance repair. They are prepared to tackle even the most intricate repairs with finesse thanks to their extensive training and years of expertise.

Innovation as a Standard

We take advantage of the most recent technology developments to detect problems more quickly and offer effective solutions. Professionals that are knowledgeable about every nut, bolt, and microchip will be handling your device.

Customer-Centric Approach

For us, you are more than simply another service call. You are an important part of our community. From the minute you contact us until the repair is complete, everything we do is guided by our customer-centric attitude.

Transparent and Honest

There are no extra fees or irrational fixes. We value openness and truthfulness. Before any repair is done, our professionals will clearly explain everything and provide you an estimate so that you are constantly in the loop.

Fast Turnaround

We are aware of the inconvenience that a broken equipment can bring. We are dedicated to speedy turnarounds because we want to help you get your life back on track as quickly as possible.

Sustainability

We are committed to promoting sustainability and decreasing waste in addition to our love for restoring equipment. We help to create a greener planet by increasing the lifespan of your equipment.
Our Mission
The goal of ProFixx Appliance Repair is to reinvent the appliance repair process. We are motivated by the pursuit of perfection and strive to lead the industry in providing first-rate service, cutting-edge solutions, and unrivaled client satisfaction.
Join the ProFixx Family
You join a family that cares about your comfort, convenience, and pleasure when you choose ProFixx Appliance Repair. You're not just selecting a repair business. Let us take care of your appliances so you can concentrate on what matters most.
We appreciate you thinking of us as your appliance repair partner. We are eager to work with you and go above and beyond your expectations.