Samsung Appliance Repair Services in London, Ontario
Do your Samsung appliances occasionally malfunction or have technical issues? Do not be alarmed; we are your dependable partners in fixing these problems. Our specialized Samsung Appliance Repair Services in London, Ontario, provide a wide range of options to promptly address and resolve any issues you might be experiencing. Our team of knowledgeable specialists has a broad range of skills and is capable of identifying and addressing problems with your Samsung appliances over a broad spectrum, assuring flawless functionality and top performance.
Our Comprehensive Services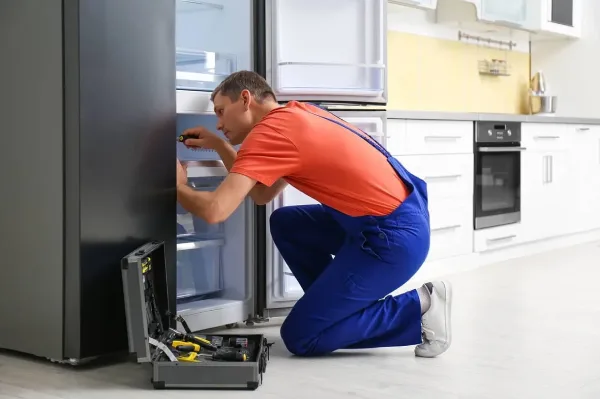 Samsung Refrigerator Repair
Are you battling a Samsung refrigerator that isn't chilling properly or is making odd noises? Our knowledgeable technicians have a thorough understanding of complex water dispensers, compressors, and cooling systems. We carefully spot problems and fix them, preserving the quality of your food and guaranteeing that your refrigerator runs without a hitch.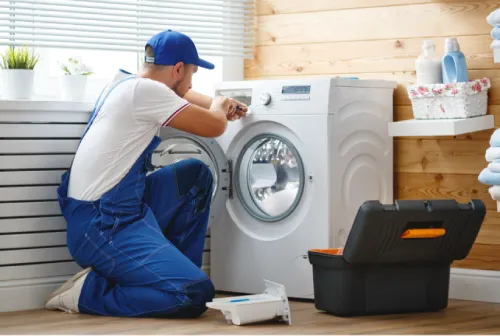 Samsung Washer and Dryer Repair
Does your Samsung washing machine leak or spin ineffectively? Is the heating in your dryer not working properly? Our technicians expertly identify a range of washer and dryer issues, from belt replacements to motor overhauls, restoring your uninterrupted enjoyment of freshly laundered garments.
Samsung Oven and Range Repair
Are you dealing with a Samsung oven that heats unevenly or range burners that won't turn on? Our specialists are equipped to handle a variety of issues with ovens, including element replacements and igniter repairs. Our aim is to make sure that your culinary endeavors are hassle-free and result in culinary excellence.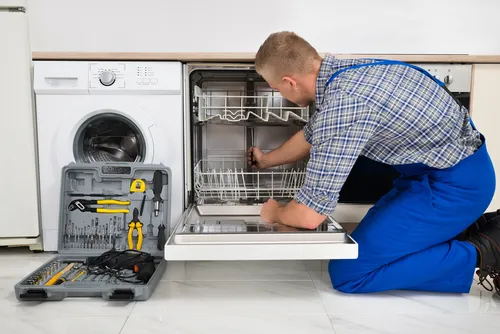 Samsung Dishwasher Repair
Is your Samsung dishwasher making confusing noises or failing to provide spotless cleanliness? Our skilled specialists are experienced in handling issues with water pumps, spray arms, and electronic controllers. This guarantees that your kitchen equipment stays spotless, which adds to your culinary perfection.
Samsung Appliance Repair Process
Initiate Contact

Use the online enquiry form or the phone to get in touch with our committed customer service team. Describe the issues you have with your Samsung appliances.

Diagnosis and Quotation

Our skilled specialists will schedule a time to examine the problem. You will be given a thorough price indicating the anticipated repair costs after this inspection.

Expert Resolution

After receiving your approval, our specialists will proceed with the repair using only genuine Samsung parts.

Rigorous Quality Check

A thorough testing process follows the repair to guarantee that your appliance is operating at its highest level.

Your Satisfaction, Our Triumph

Before we wrap up our service commitment, we put a priority on your satisfaction and request your approval.